Racing on Schooner Martha
Many people ask about our racing programs and seem a little surprised that Martha races not only in the local wooden boat races but also with the modern boat fleet. Martha was designed and built as a racing yacht and has been involved in racing through most of her existence. I think few people know that many of the world's historic, classic and sail training fleets are involved in racing as part of their education programs. When racing, the multifaceted discipline of seamanship, sportsmanship, team work and leadership are in great abundance. Racing demands that the captain and crew are constantly evaluating sailing efficiency, navigation and safety.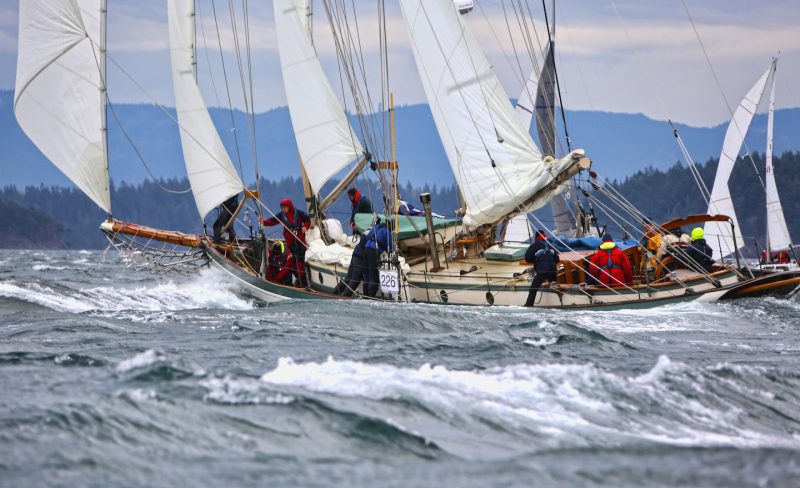 ---
Support youth sail training programs.